What is Google AdWords?
AdWords are the sponsored links that you see when you do a Google search. These are located at the top of the page, and above the Google Map (depending on the type of search you do). There are further batch of ads at the bottom of the page. The "Organic" listings only appear further down the page.
AdWords are massively effective. They instantly drive traffic to your website, and can increase leads or sales from your website in a way that you can track and accredit directly to your ad spend.
The best thing about AdWords is that it is Pay Per Click (PPC). You only pay for an advert when a prospect clicks on your link. You're not wasting any of your ad spend on people that aren't interested in what you provide – no visit, no fee!
It doesn't have to be expensive either – effective campaigns can start from just £15 per day, depending on your industry.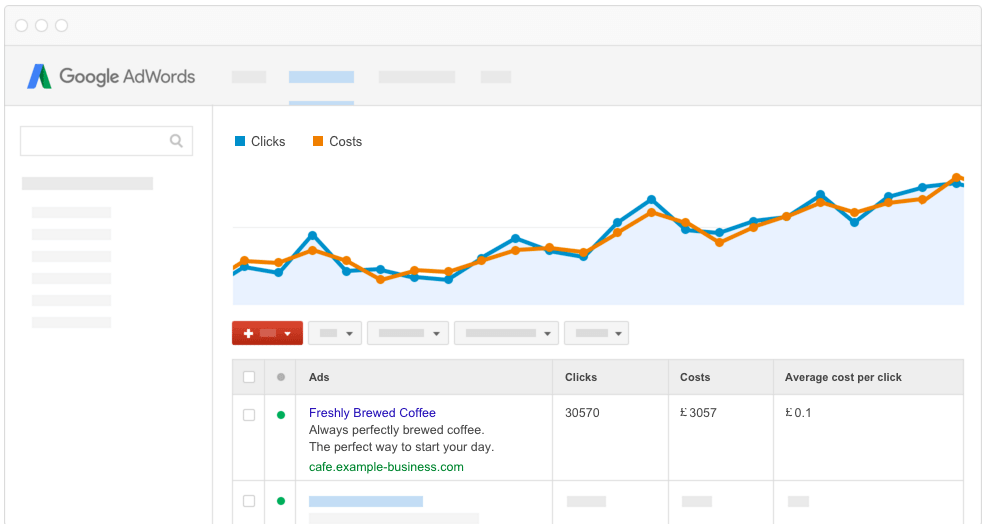 Managing Campaigns Effectively
Although it's a simple concept, building and managing an effective AdWords campaign can be complex. That's why Google authorizes and trains agencies like Nettl to help their clients with campaigns.
We'll meet you to understand your business and your goals. We'll then build a campaign that's right for your company or organization.
We'll then agree a keyword strategy, budget, ad structure and time schedule. We also link your account with Google Analytics that will give us complete reporting on the success of your campaign.
Nettl of Edinburgh is accredited Google AdWords partner.
Get Started Today
Get in contact and we'll arrange a call or a meeting. We'll spend some time understanding your needs and goals, and then come back to you with a AdWords proposal that works for your budget.