Want to hire space for a meeting, training session or event in Edinburgh? Nettl of Edinburgh could be your solution. Our lovingly restored old bank building is the perfect location for a variety of meetings and events – quirky, innovative spaces that are different from the usual business venues.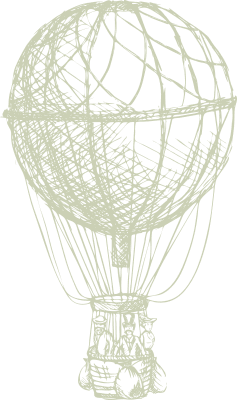 The Board Room
Suitable for 8-10 people (or more if you're friendly!)
The Board Room is an ideal space for meetings & training events. The faux panelling, leather chairs, high ceilings & chandelier are inspired by the opulent board rooms of the Edinburgh banks. We've updated this look with super-fast Wifi and a 42" flat screen with Apple TV & Chromecast.
The Counting Room
The room where the money was counted back in the day. Now it's a cozy room suitable for one-on-one meetings, or if you want somewhere private to work for a few hours.
Hire a booth
Want a little bit of privacy but don't really need a meeting room. Don't just got to a busy, noisy coffee shop. Hire a booth for up to 4 people for £19 an hour (including hot drinks). We have booths with either a low table and chairs, or a high table and stools.
The Vault (Coming Soon)
The original bank vault in the basement is in the process of being transformed into a truly unique private meeting space. The massive Chubb vault door still forms the entrance to the room, and leads through to room suitable for 8-10 to meet, with original vault bars in place, and side tables made from the original cabinets of the vault.
Business lounge
Just want to work somewhere quiet to work in Edinburgh for an hour or so. Our business lounge access is ideal – drop in, pay by the hour – get a quiet corner and help yourself to tea and coffee, wifi and laser printing*
Business lounge pricing
1 hour – £9
2 hours – £15
4 hours – £27
All day – £39
Complimentary
Hot Drinks
All of our meeting spaces includes teas and coffees. Our brand new commercial grade Jura coffee machine make a variety of high quality hot drinks.
We can arrange catering with our partners, from £10 per head. Just let us know when you book and we can take care of those hungry delegates. From sandwiches, to savouries or something hot. We work with a high quality local supplier using the best local produce.